Here we continue to explore Turner's Between Lucerne and Thun sketchbook, tracing a route from the Hofkirche roughly following the Brambergweg to viewpoints above the Museggmauer from where Turner enjoyed a series of panoramic views over the town to the lake and distant mountains.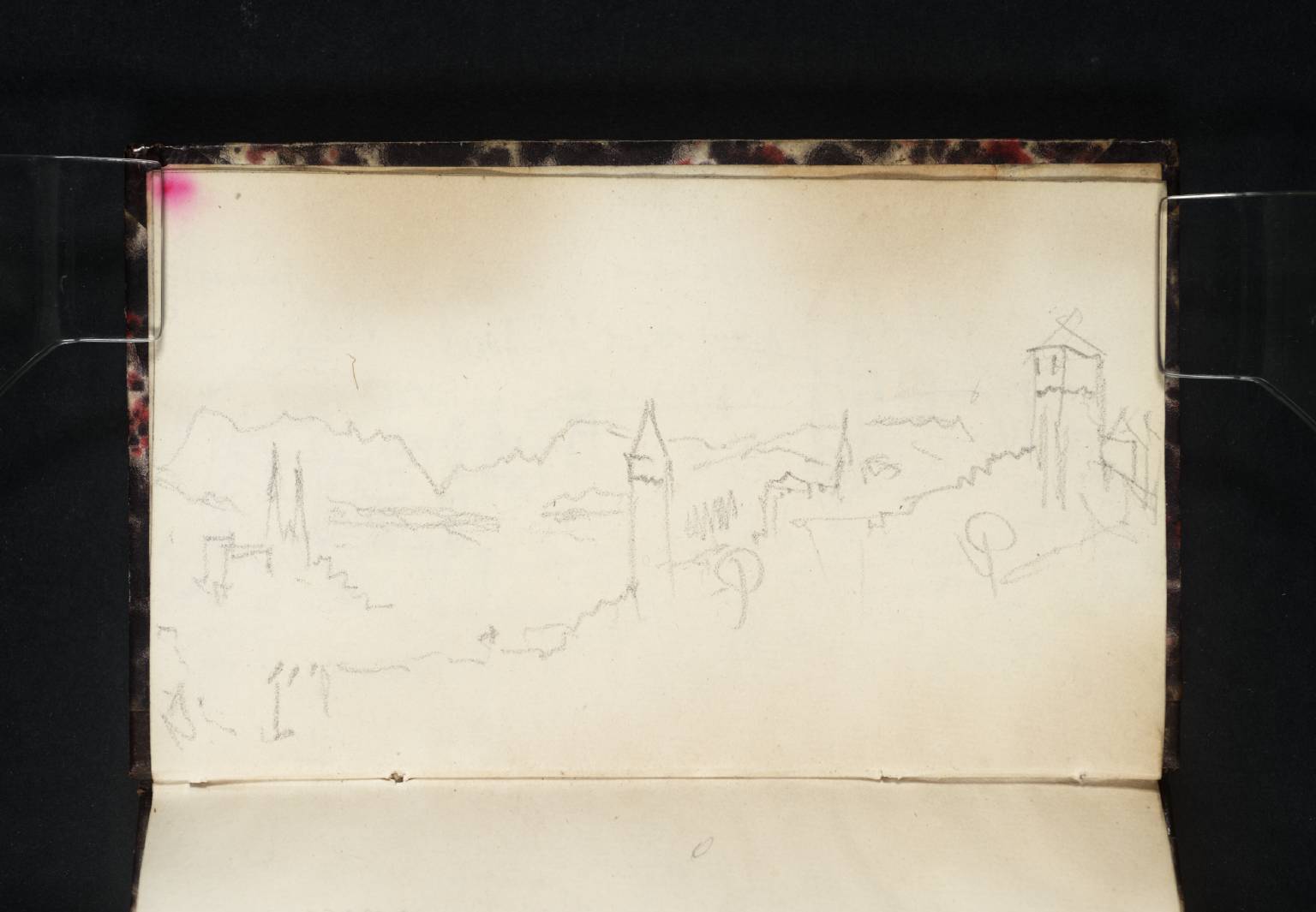 In the previous instalment we saw how Turner triangulated the geography of his sketches using landmarks and parallax. Here he keeps the spires of the Hofkirche and Mont Rigi in a steady line of sight, and retreats to successively higher viewpoints.
[On a desktop, right click image for option to open full-size in new tab. Close tab to return to this page.]
In these sketches the Allwindenturm anchors the composition, with the Pulverturm to the right. In the background the Burgenstock rises into view across the lake, just to the left of the Allwindenturm.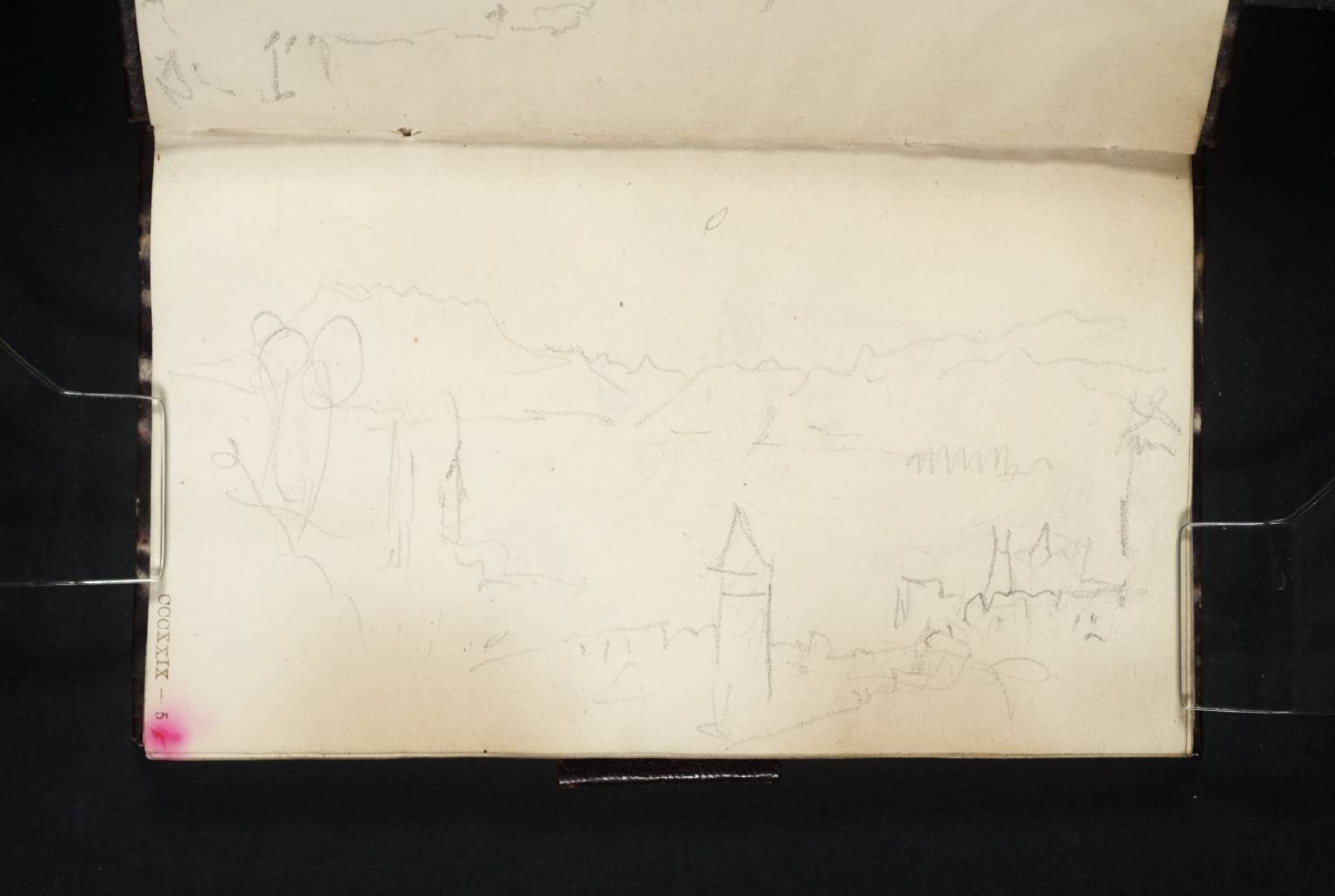 The sketch on f5 is the third in a sequence of five recording Lucerne, the Lake and the towers of the Musegg wall from viewpoints to the north. Here he continues on the same line of sight as in f4a, but gains sufficient height to fully open the view of the lake, and to bring in a glimpse of the Lederturm below right, from where he set out at the beginning of this circumperambulation.
Trying to obtain these exact views today is a frustrating experience. In the 1840s the land above the walls was still undeveloped. Now it is mostly covered in villas and apartments, leaving decent prospects at a premium. The Musegg wall itself provides the contemporary visitor with by far the best vantage points.
Next: A panorama of Lucerne